Solo #4 | Why Sleep is Crucial For You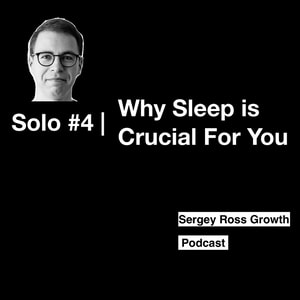 Sleep can make or your break your progress in anything. I'm talking about why statements like "work more, sleep less" simply don't work.
I also revisit and expand my thoughts on routines because they are so tied up with our sleep.
Before you go, please leave a ⭐⭐⭐⭐⭐⭐ review and share the podcast with your friends! Be sure to check out more insights on my Instagram @sergeyross.live and follow my Facebook page @sergeyrosslive.
**Follow Me On Your Favourite Platform