#77 Start with the story - advice from a video producer (with Ben Consoli)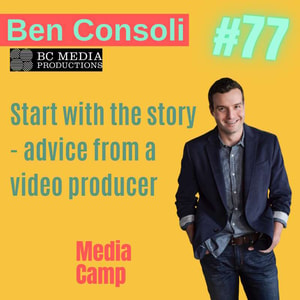 This is a heavy video tech interview, so if you are not into it, skip this one.
When shooting a video, a good story comes first, the right crew comes second, the equipment only comes after. Ben Consoli, founder of BC Media Productions, says that not every message is best conveyed through a video, but he also knows everything about what it takes to make production a success.
Here are some of the highlights from the interview:
how you can help your team members by considering their craft alongside your own
how to make the person on camera shine, regardless of whether they are trained actors or not
how filmmaking trends make their way from consumers to Hollywood
Mentions:
BC Media Productions website Go Creative Show podcast Find Ben on Linkedin
Say HI to me on Linkedin