#13 20 Business Lessons From a Walmart Billionaire You Need to Hear: Sam Walton Made in America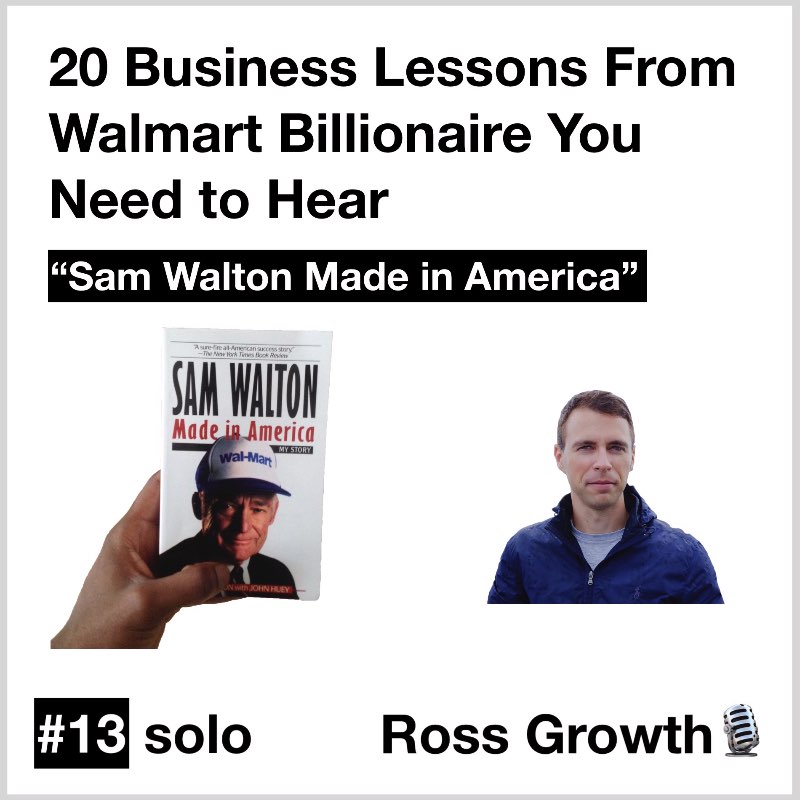 If you want to build an impactful company and achieve a lot in business, listen to these 20 lessons from Sam Walton, the founder of Walmart.
In this episode I'm reviewing one of the best business books ever written: Sam Walton Made in America.
Why is it so good?
Sam shares what business lessons he learned over decades of tireless work. From running his very first retail store in 1945 to going public with a massive network of Walmart stores and becoming a billionaire.
Here are some of them:
Commit to your business
Listen to everyone in your company
Capture Your Ideas
Learn by Doing
Control your expenses better than your competition
I hope you enjoy this one and I'll have more book reviews for you in the future.
And before you go, drop me a message on LinkedIn LinkedIn and share what your impressions and opinion.
Find out more at https://sergey-ross-podcast.pinecast.co