#62 Anum Rubec on how to run a content strategy for your personal brand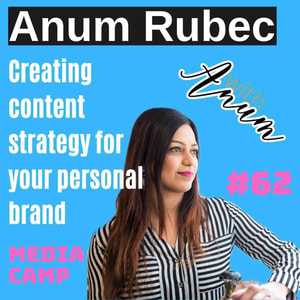 I'm interviewing a long time content creator in beauty and lifestyle and my college Anum Rubec.
She's been putting out content on Youtube, Instagram for more than a decade now. Working with beauty brands, shooting YouTube videos and instagram videos.
We are talking:
how she thinks about brand
what's social platforms work for her
what's process she uses to create content
Connect with Anum
Say HI to me on Linkedin I'd love to connect Linkedin