#41 Marlon Rodrigues on Taking the Biggest Career Risk You Can Afford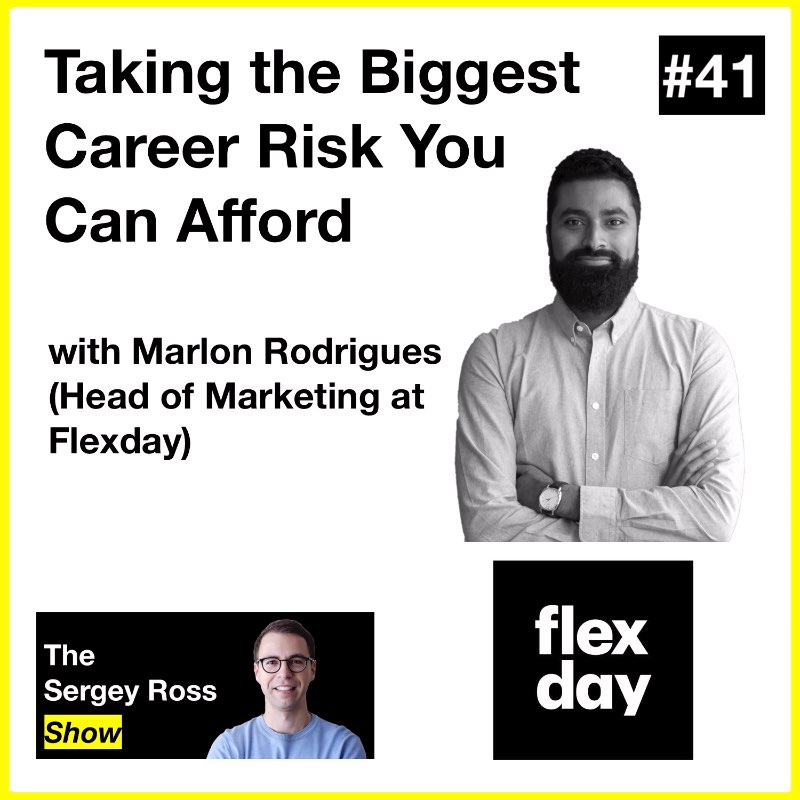 In this episode of Sergey Ross Show I met with Marlon Rodrigues (the Head of Marketing at Flexday) to talk about self-awareness, self-mastery, his desire & drive to be very competitive and overcoming failures along the way.
Before you go: if you find this interview helpful (or have feedback), it would mean a lot to me if you leave your review on Apple Podcasts and share my podcast with your friends.
About Marlon He has been leading marketing teams for more than 8 years in Toronto tech startups. He is obsessed with being top 5 or top 3 in anything he does. Marlon designed a lifestyle for himself that allows him to do what he loves the most. And he's got a reputation of delivering results when it matters and solving unstructured problems.
Follow Marlon on LinkedIn and Twitter
About Flexday Flexday turns restaurant downtime into productive workspaces.
For $9 per month, members get access to our network of city-wide locations. And Unlimited coffee or tea, video call-quality wifi & power within reach.
Find out more at https://sergey-ross-podcast.pinecast.co