#72 Key Living CMO Alison Simpson on Unscalable marketing tactics at startups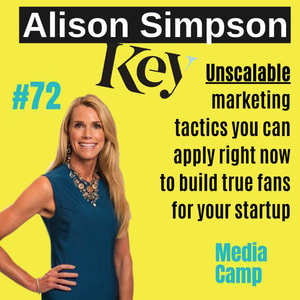 All the best marketing is hyper personalized. That also means most of it doesn't scale. But that is the only way to build real fans and your company brand if you are playing a long game. This time I'm interviewing the CMO of Toronto based real estate startup Alison Simpson.
You'll hear about the uscalable tactics Alison runs at Key Living; how she increased the sales of luxury products being SVP of Marketing at Holt Renfrew by 20% without increasing the budget; and also how Key Living will convert every aspiring home owner into an actual owner of their home in downtown Toronto.
Get in touch with Alison over email ([email protected]) or LinkedIn
Say HI to me on Linkedin