#43 The President of Procore Steve Zahm on How to Persevere as an Entrepreneur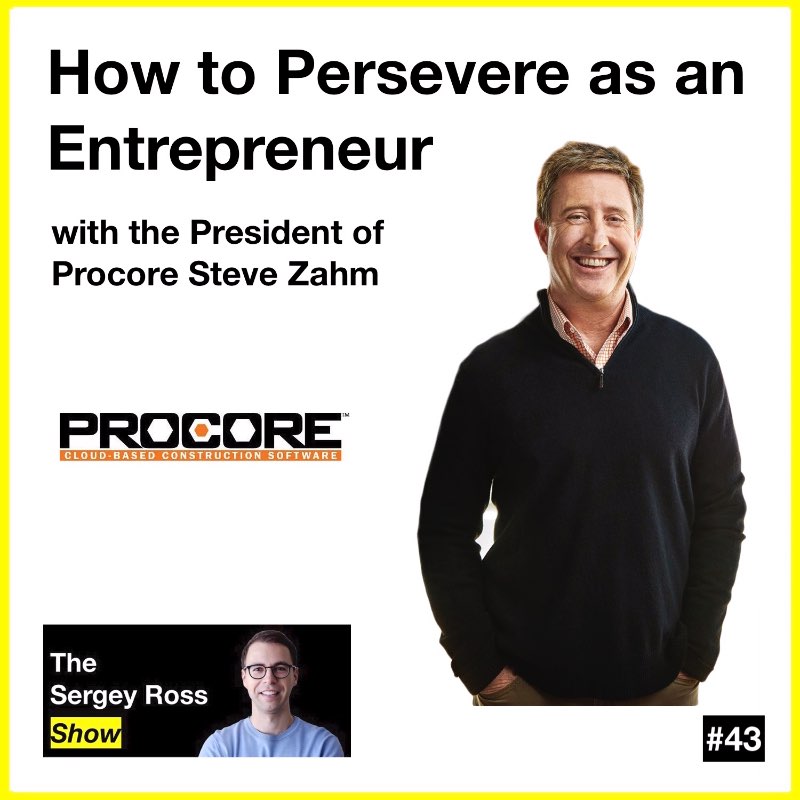 My today's guest, Steve Zahm, went from being a history major and struggling to find his way to work at Silicon Valley to co-founding two high-growth, VC-funded SaaS companies in California. He taught management classes at UC Santa Barbara for 3 years and now is a President & COO of Procore, a cloud based construction software company based in California.
Steve's first company took 4 years to succeed. At the second one he was working for 8 years until there was any sign of growth.
We are talking about how he got started in tech and met Don Valentine from Sequoia Capital, determination and perseverance as an entrepreneur, values and routines, Steve's favourite books and his advice to young entrepreneurs.
Before you go: if don't want to miss my next interview or want to get more personal development & business content, go on my podcast page and sign up for my weekly email list
Have an idea who I should interview next? Email me directly
About Procore Procore helps firms drastically increase project efficiency and accountability by streamlining and mobilizing project communications and documentation. This real time data and accessibility minimizes costly risks and delays—ultimately boosting profits.
List of books mentioned in this interview
What You Do Is Who You Are: How to Create Your Business Culture
Nine Lies About Work: A Freethinking Leader's Guide to the Real World
Originals: How Non-Conformists Move the World
Find out more at https://sergey-ross-podcast.pinecast.co