#64 Freelancer Alexandra Cote explains how to write long-form SEO optimized content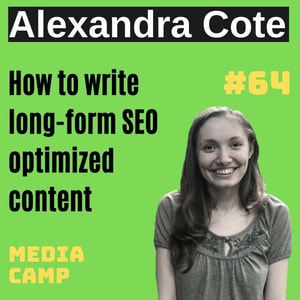 In this interview I'm talking to Alexandra Cote, a content marketing freelancer from Romania. She runs her own brand, has copywriting courses on Udemy and posts on linkedin and YouTube. We are primarily focused on writing long form content.
Specifically you'll hear about"
What processes Alexandra uses to write her content
How she does SEO optimization and what matters
How she's finding clients as a freelancer
Connect with Alexandra on:
Linkedin Twitter Website Youtube
Say HI to me on Linkedin I'd love to connect Linkedin