#14 How To Build a World Class Company Brand and Go After Goliath (from a Genius Marketer Marc Benioff)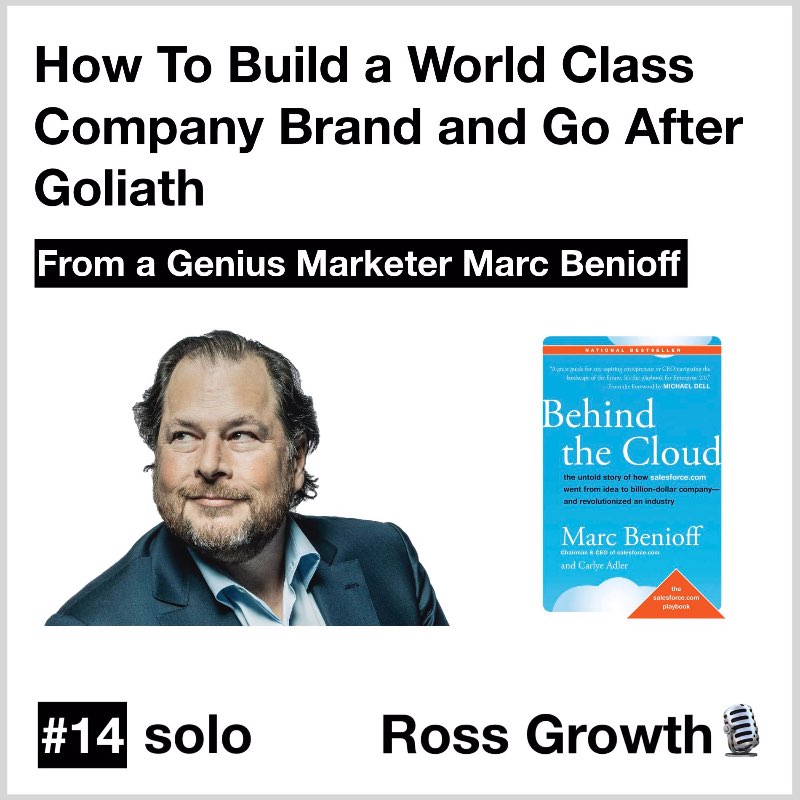 What a lot of entrepreneurs and business people who know Salesforce brand don't realize is that Marc Benioff is one the best marketers ever.
He was able to build one of the world's best known brands Salesforce by doing things very differently from other CEO's.
So on this episode I'm sharing some of the coolest marketing moments from the book "Behind the Cloud" that you can learn from and apply in your business or personal brand.
Here are some of the things I talk about:
Don't be afraid to take a stance against something
CRUSH your customer's biggest hesitations
Nail Market Positioning
And more….
I hope you enjoy this one and I'll have more book reviews for you in the future.
And before you go, drop me a message on LinkedIn and share what your impressions and opinion.
Find out more at https://sergey-ross-podcast.pinecast.co