#25 Steve Watt | Beyond "Best Practices" - What Fear Holds B2B Marketers Back?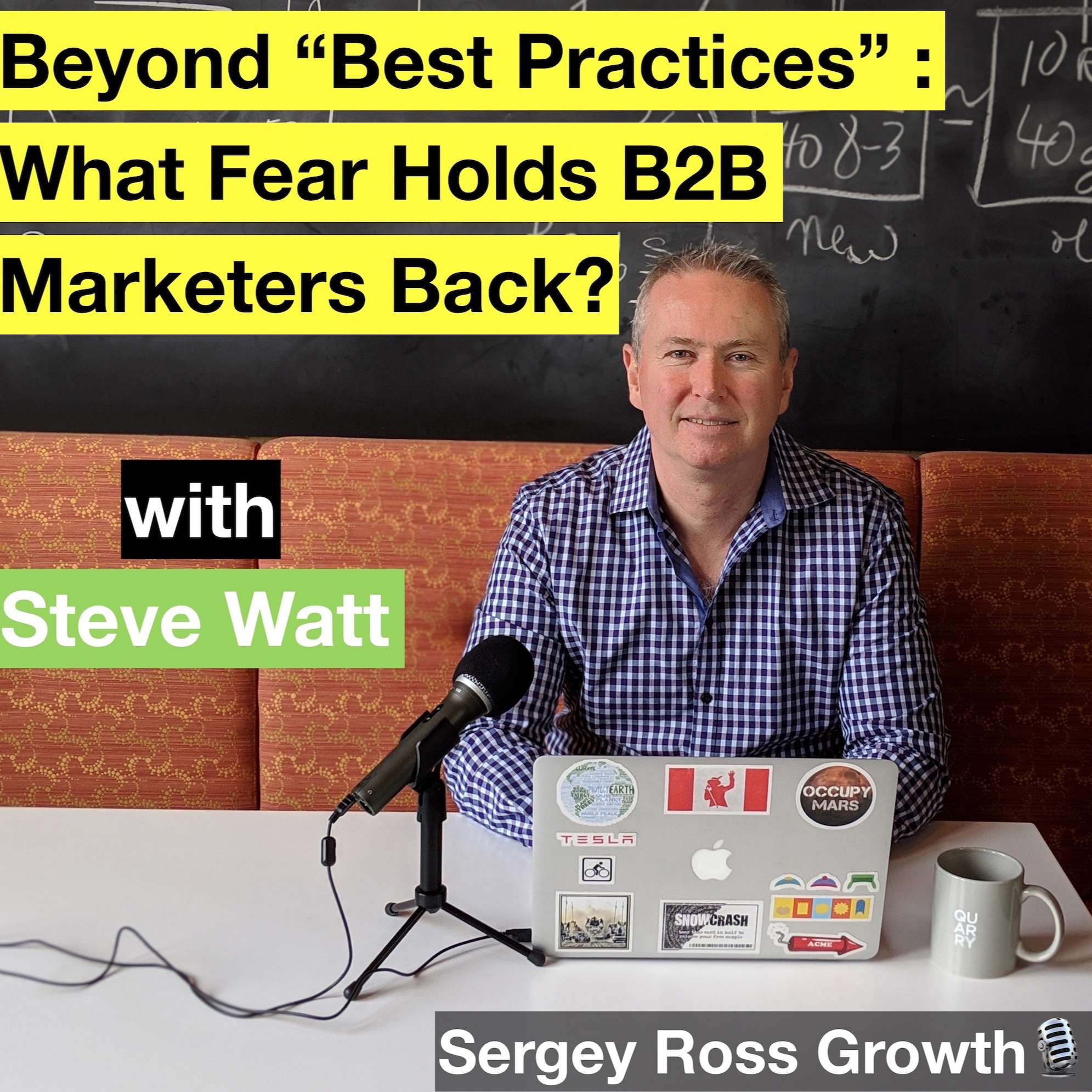 It's no doubt… Most of our learnings come at the end of a comfort zone.
So this time I had a pleasure to sit down with Steve Watt to talk about what holds B2B marketers back, culture of testing everything, his career and much more.
Steve is a co-founder of Toronto ABM Summit, ABM strategist at Quarry (marketing firm exclusive to B2B tech) and VP of marketing at Avanti software (which creates a better employee experience, from hire to retire).
Here's what we cover in this episode:
Turkey Bazaar Marketing vs SaaS Business Marketing is it really different?
Culture of "test driving everything" and how it relates to Account Based Marketing
Numbers Game vs Personalization in Marketing
What was the best investment Steve has made in his career
Before you go, please leave a ⭐⭐⭐⭐⭐⭐ review on Apple Podcast and share the podcast with your friends! Be sure to check out more insights on my LinkedIn page.
Follow Steve on LinkedIn:
And get Steve's book suggestions:
Playing to Win: How Strategy Really Works Amazon
Blue Ocean Strategy, Expanded Edition: How to Create Uncontested Market Space and Make the Competition Irrelevant Amazon
The Goal: A Process of Ongoing Improvement Amazon
The Phoenix Project: A Novel about IT, DevOps, and Helping Your Business Win Amazon
Behind the Cloud: The Untold Story of How Salesforce.com Went from Idea to Billion-Dollar Company-and Revolutionized an Industry Amazon
Play Bigger: How Pirates, Dreamers, and Innovators Create and Dominate Markets Amazon
Beloved Brands: The playbook for how to build a brand your consumers will love Amazon
Obviously Awesome: How to Nail Product Positioning so Customers Get It, Buy It, Love It Amazon
Steve's favourite meet-ups in Toronto
Toronto Account Based Marketing Pioneers https://www.meetup.com/Toronto-Account-Based-Marketing-Pioneers/
GrowthToronto https://www.meetup.com/Growth-Hacking-Toronto/
And check out FlipMyFunnel Podcast if you are into Account Based Marketing
Find out more at https://sergey-ross-podcast.pinecast.co