#38 Nick Van Weerdenburg on How to Build a Customer Centric B2B Company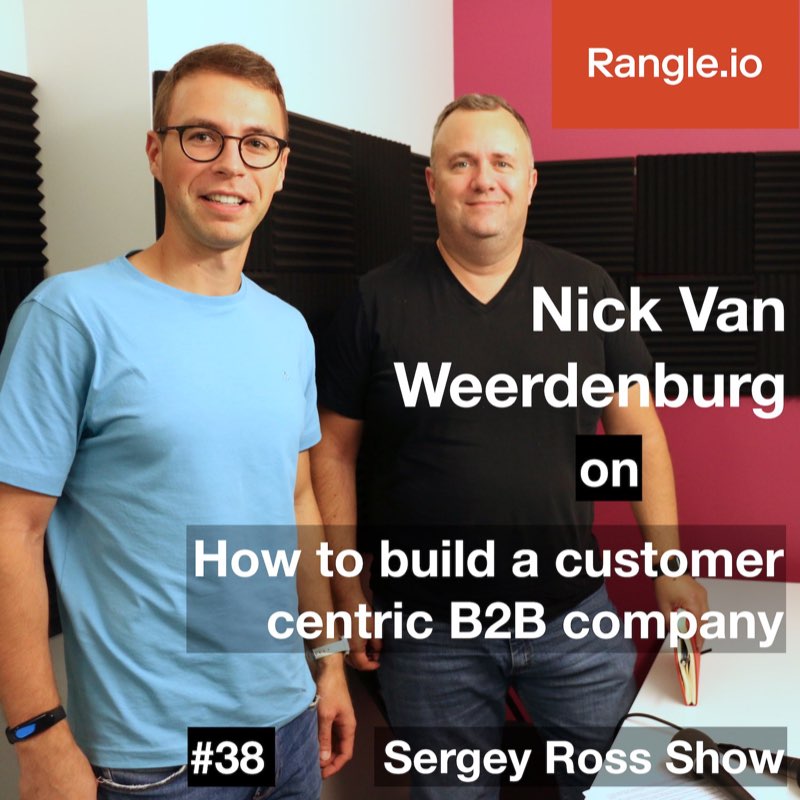 In this episode I'm talking to Nick Van Weerdenburg, the CEO of a digital consultancy Rangle.io. We are talking about how Nick has built one of the fastest growing companies in Toronto, Canada. (Rangle now works mostly with Fortune 500 clients)
We also dive into Nick's mindset: the way he deals with challenges and failures, morning and evening routines.
Before you go: if you find this interview helpful (or have feedback), it would mean a lot if you'd leave your review on Apple Podcasts and share this podcast with your friends.
Episode Details
Connect with Nick Van Weerdenburg on LinkedIn
See what his company Rangle is working on.
List of books mentioned on this episode
The 22 Immutable Laws of Marketing: Violate Them at Your Own Risk Amazon
Selling the Invisible: A Field Guide to Modern Marketing Amazon
SPIN Selling Amazon
Principles: Life and Work Amazon
The Culture Code: The Secrets of Highly Successful Groups Amazon
Simply Managing: What Managers Do # and Can Do Better Amazon
The ONE Thing: The Surprisingly Simple Truth Behind Extraordinary Results Amazon
Find out more at https://sergey-ross-podcast.pinecast.co