#42 The CEO of Zoom.ai Roy Pereira on Where Relentless Learning and Execution Will Lead You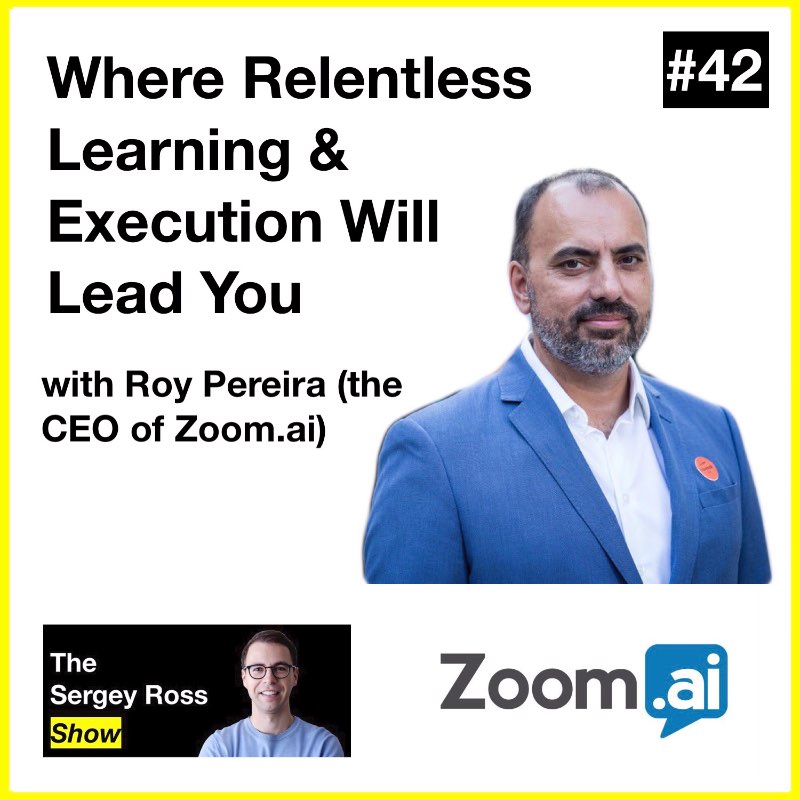 In this interview I sat down with Roy Pereira who runs a company Zoom.ai to talk about his lifelong obsession with learning and solving big problems for customers.
We are discussing what drives Roy as a CEO, lessons learned from starting other businesses, his work ethic, routines, importance of self-awareness and role models.
Before you go: if you find this interview helpful, it would mean a lot to me if you leave your review on Apple Podcasts and share my podcast with your friends.
Have an idea how to improve the show or who you'd like me to interview next? Drop me a message on Linkedin or Email me directly
About Roy
Roy is the founder and CEO of Zoom.ai (chat-based productivity tool that helps employees to offload and automate everyday tasks). He has immigrated from Portugal to Toronto, Canada. Has worked in the Valley for large businesses like Cisco and founded multiple companies himself.
Follow Roy on LinkedIn
About Zoom.ai Zoom.ai is AI-powered assistant that could help recruiters and sales teams do more by minimizing distractions, decreasing app fatigue and supporting more meaningful work. Zoom.ai Meeting Assistant automates your entire meeting scheduling experience and everyday admin tasks.
Find out more at https://sergey-ross-podcast.pinecast.co