#37 Adam Lacombe on Personal Growth: How To Live a Meaningful and Fulfilled Life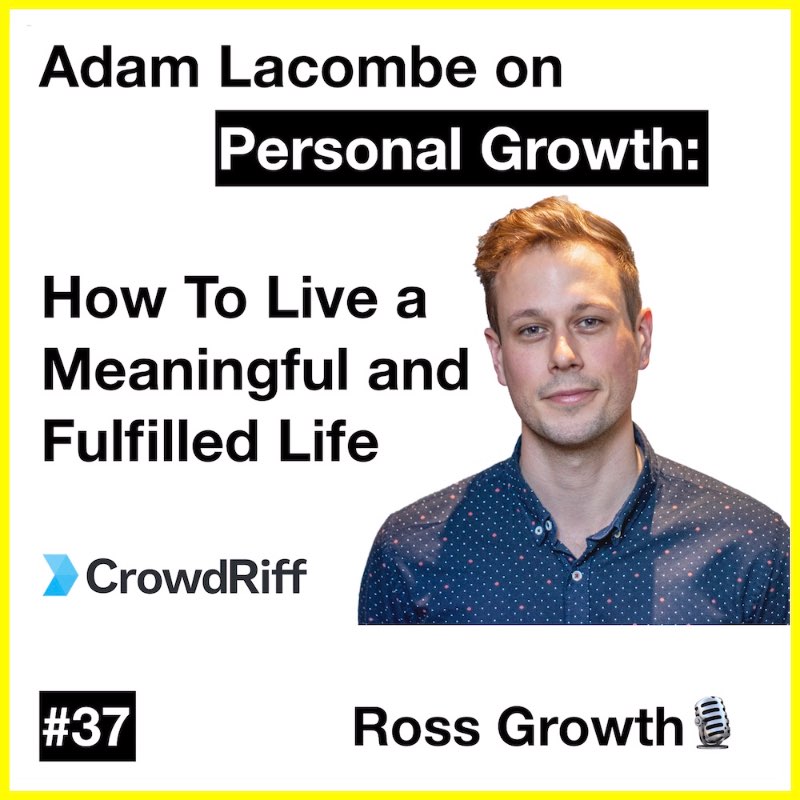 Everyone talks about success, growth mindset, hustle, drive, but how do you fit it all in your context? From your own values perspective?
That's why I'm trilled to have Adam Lacombe (Director of Demand Generation at Crowdriff) on the show talking about essential ingredients of success and fulfillment for personal growth.
Here are the main ares we drill into:
Why it's important to not be liked by everyone and care for everyone's opinion
Why scarcity mentality is a major obstacle in achieving success
Why consistency is huge for your success in any area of life
How to approach your work-life to avoid burning out
I hope you enjoy this interview and apply what learn in your work.
And before you go, drop me a message on LinkedIn and share your impressions and opinion.
You can connect with Adam on LinkedIn and follow him on Twitter
Also, be sure to check out his amazing blog posts on Medium
Mindfulness book Adam has mentioned on this episode: Turning the Mind Into an Ally
Find out more at https://sergey-ross-podcast.pinecast.co