#44 Entrepreneurship is a Hand-to-Hand Combat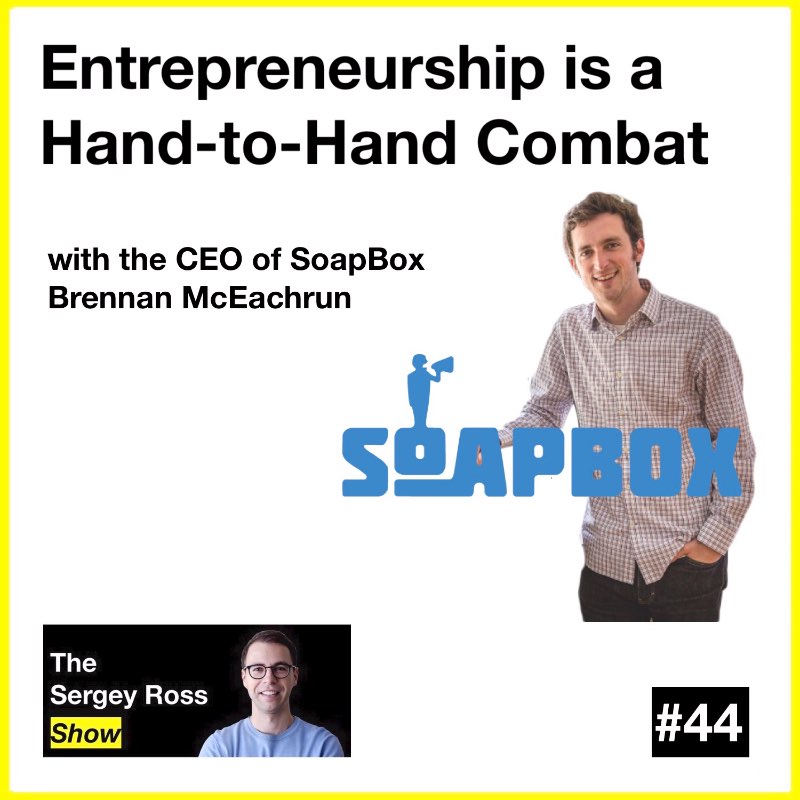 Look, regardless of what you are woking towards, you have to make sacrifices. And if you are the CEO, tradeoffs you make are particularly extreme. It's a real hand to hand combat. Every. Single. Day. I'm interviewing the CEO of Soapbox (tech startup here in Toronto) Brennan McEachrun about what he had to give up by running a company and how he worked around it.
We talk about how he uses Linkedin for business, his favourite business books, advice to young entrepreneurs and more.
Before you go: if you'd like to never miss my next interview or want to get more personal development & business content, go on my podcast page and sign up for my weekly Email list
Have an idea who I should interview next? Drop me a message on Linkedin or Email me directly
Connect with Brennan on Twitter or Linkedin
About Soapbox We're a team of radical humans building the first people platform designed for managers. We believe that managers are the single most important reason why an employee shows up and tries, every single day. That's why we're building a tool that will help them coach, communicate and collaborate better with their team.
List of books mentioned in this interview
Mastering the Rockefeller Habits: What You Must Do to Increase the Value of Your Growing Firm
Traction: Get a Grip on Your Business
Traction: How Any Startup Can Achieve Explosive Customer Growth
Measure What Matters: How Google, Bono, and the Gates Foundation Rock the World with OKRs
influence: The Psychology of Persuasion
Radical Candor: Fully Revised & Updated Edition: Be a Kick-Ass Boss Without Losing Your Humanity
The Culture Code: The Secrets of Highly Successful Groups
Find out more at https://sergey-ross-podcast.pinecast.co