#82 Finding content ideas that aren't shit (with Dan Kelsall, offended.marketing)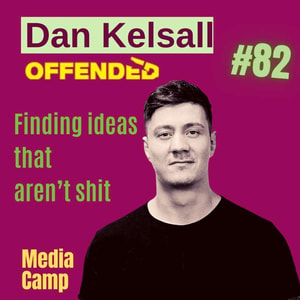 Having great ideas is a skill, and having controversial ideas is necessary to stand out in any industry. Founder of Offended Marketing, Dan Kelsall shares why we should look at TikTok and Instagram for inspiration instead of old school professionals in suits. 
Main talking points:
importance of focusing on one social media channel
why Linkedin is the best platform to go viral organically
how you can find ideas that really hook people
Mentions: Connect with Dan on Linkedin or Twitter.
Before you take off...Say HI to me on Linkedin.