#36 Hessie Jones on How AI will change Our Privacy and Data Collection and What Risks it Brings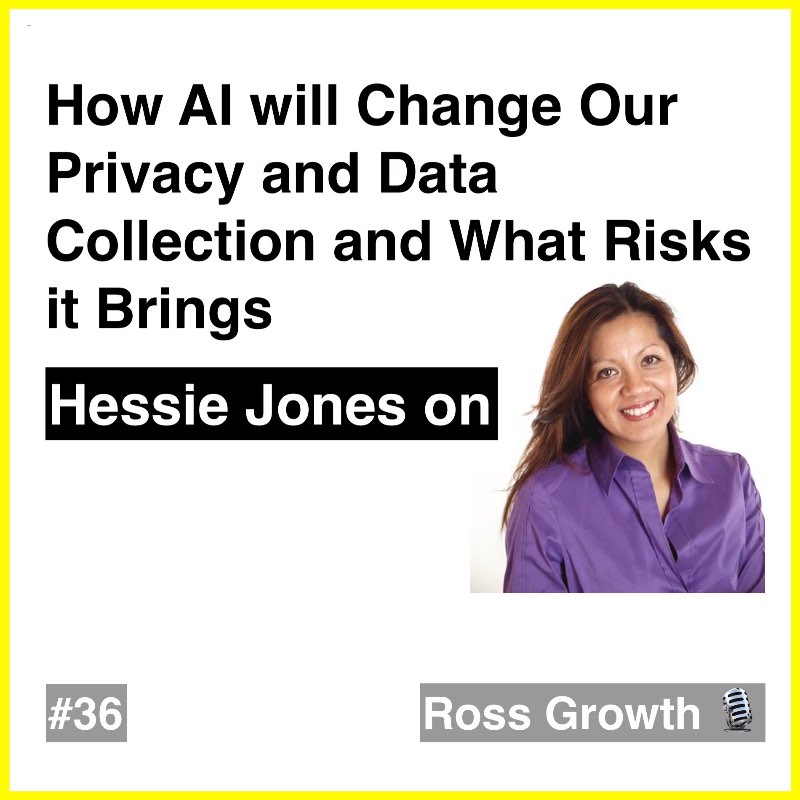 Look, data privacy and AI is something that we'll be talking about a lot more very soon. Facebook data misuse stories are just a start.
So today I'm talking to Hessie Jones who has been focused on AI and privacy for years during her long career in tech.
Here's what we are diving into:
How big tech companies are misusing our data and what AI will add into the mix
Facebook and data breaches
Launching Yahoo Community in Canada and how it changed Hessie as a marketer
Addiction of social media
Hessie is a digital strategist with more than 20 years experience in banking, technology, and advertising. She worked at companies like Yahoo!, Citi, Cerebri, ONE Advertising, Aegis Media and many others.
Before you go, please leave a ⭐⭐⭐⭐⭐⭐ review on Apple Podcast and share the podcast with your friends! Be sure to check out more insights on my LinkedIn page.
Connect with Hessie on LinkedIn & Twitter
Books mentioned in this interview:
The Black Swan: Second Edition: The Impact of the Highly Improbable: With a new section: "On Robustness and Fragility
Sapiens: A Brief History of Humankind
Find out more at https://sergey-ross-podcast.pinecast.co