#81 Tearing down emails to build up brands (with Val Geisler, Fix My Churn)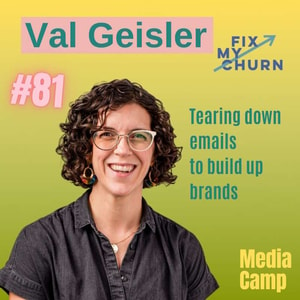 Episode Notes
In this episode I'm chatting with Val Geisler, an email marketing black-belt and a founder of Fix My Churn. She shares her experience of building a freelance career around email.
Key talking points:
why storytelling is a great strategic move in email campaigns
importance of specializing and saying no as a freelancer
how to build a team where everyone works less and enjoys it
Mentions:
Connect with Val through Linkedin and Twitter. Check out Fix My Churn's website
Before you take off...Say HI to me on Linkedin.