#15 Make Yourself Indispensable: 5 Key Lessons from Seth Godin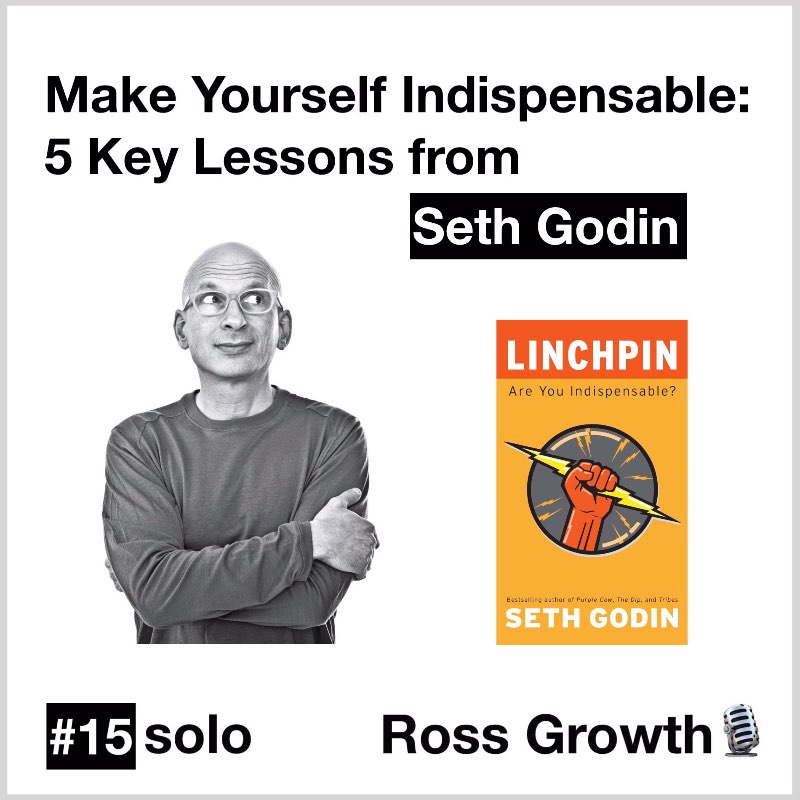 I'm reviewing a brilliant book by Seth Godin "Linchpin". It has changed the way I think about marketing and success and I hope you too will appreciate an extremely powerful ideas Seth communicates.
Here, I give a quick overview of 5 major lessons that define what it takes to be a linchpin.
If you find it helpful (or have feedback), email me to share your thoughts. I value your opinion.
Find out more at https://sergey-ross-podcast.pinecast.co