#56 Daniel Dubois on Life Experiences that Maximize your Human Potential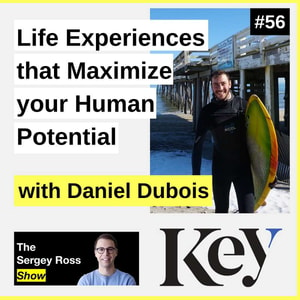 Daniel is the only guest on my show who has run a spontaneous 100km trail race along the Great Wall of China without training. That took him 27 hours non-stop.
He is the President of a real estate startup Key Living, Top 30 Under 30 (BCBusiness), TEDx speaker and has built two VC backed companies.
We are talking about his daily routines, life experiences he had and what vision he is building towards right now with his latest startup.
Connect with Daniel on Linkedin
Find out more about Key Living
List of books and podcasts mentioned in this interview
Podcast: Rich Roll Podcast Book: Can't Hurt Me : Master Your Mind and Defy the Odds - by David Goggins
Find out more at https://sergey-ross-podcast.pinecast.co