#30 How Do You Turn Your Career Potential into Tangible Results with Ray Kanani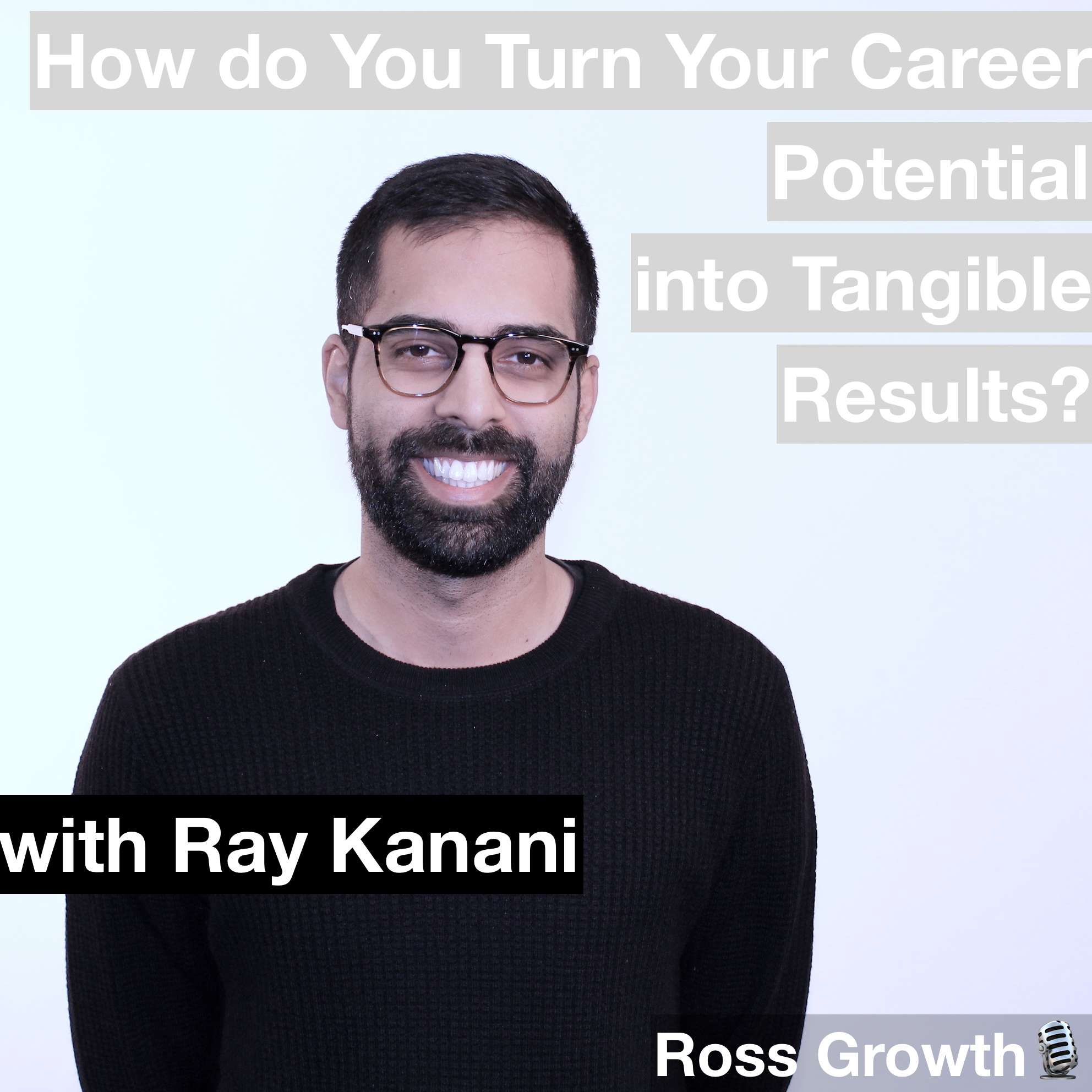 Ross Growth hits episode #30, yay! My guest today, Ray Kanani, is deeply involved in Product Management and user experience. But on this episode I wanted to get Ray's perspective on career growth.
We also chat about things like: Ray's career, what matters in hiring, failures and why they don't matter; favourite business books.
Ray co-founded several businesses and is a transformational leader with over 12 years of experience building, nurturing and leading high-performance teams.
Before you go, please leave a ⭐⭐⭐⭐⭐⭐ review on Apple Podcast and share the podcast with your friends! Be sure to check out more insights on my LinkedIn page.
Ray's most impactful quotes from Twitter and Medium.
"I find it interesting that people dream of standing out but spend their time trying to fit in."
"I'm more interested in working with people who have taken the time to deliberately practice their craft; pushing themselves outside their comfort zone to grow in a direction that is meaningful to them. I'll take months of deliberate practice over years of mundane shallow work every time."
Follow Ray online:
Business books Ray shared on the show:
Good Strategy Bad Strategy: The Difference and Why It Matters Amazon
The Coaching Habit: Say Less, Ask More & Change the Way Your Lead Forever Amazon
The Five Dysfunctions of a Team: A Leadership Fable Amazon
Find out more at https://sergey-ross-podcast.pinecast.co