#83 Creating superfans with humor (with Allie LeFevere, Obedient Agency)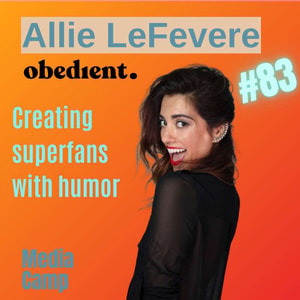 Brands need to find out what resonates with their audience, and not be afraid of putting out somewhat polarizing messages. 
I'm interviewing Allie LeFevere, co-founder of the Obedient Agency, on how humor can delight your customers and build your brand.
Main talking points:
how to push the boundaries of your brand and keep a consistent narrative
benefits of having a smaller audience you know really well
why revenue is not the only criteria to pick new clients as a freelancer
Mentions:
Obedient Agency links:
Listen to Allie's new podcast "Brandsplaining".
Before you take off...Say HI to me on Linkedin.