Solo #5 | What Gear Do I use to Record This Podcast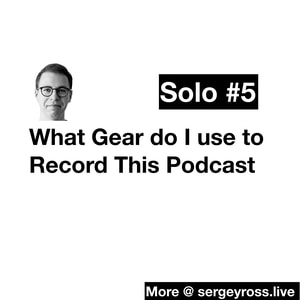 More people are asking me about the gear I use to record this podcast. I love gear (aren't we all?) and have invested into the best one (from what I found so far).
So I'm sharing exactly what I use and why.
I also talk about the way how I record my episodes and what software do I use to edit it.
Before you go, please leave a ⭐⭐⭐⭐⭐⭐ review and share the podcast with your friends! Be sure to check out more insights on my Instagram and follow my LinkedIn Page