Solo #8 | My Presentation to B2B Companies at MaRS - Why Building a LinkedIn Presence Is a Single Most Important Investment You Can Make in 2019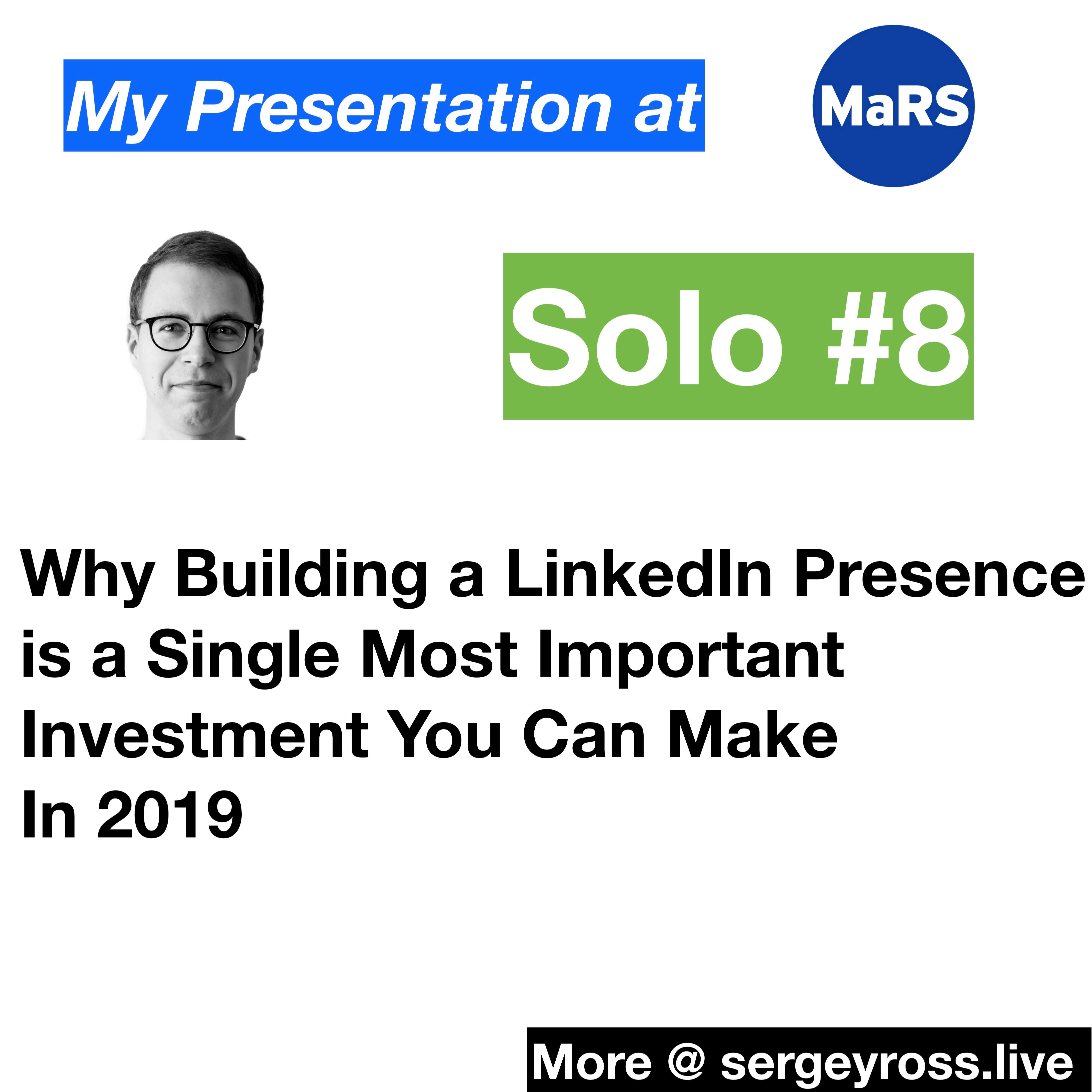 OK look. LinkedIn is one of the fastest growing and powerful social platform for B2B businesses. It's been like that for the last few years and has no indication to slow down.
This is the presentation I did at MaRS Discovery District to B2B companies explaining how LinkedIn works and what results you can get from it.
Before you go, please leave a ⭐⭐⭐⭐⭐⭐ review and share the podcast with your friends! Be sure to follow my LinkedIn Page